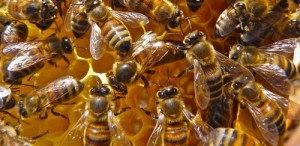 Sometimes you want to collect some qualitative feedback on a change initiative before launching it to your organization. We've been experimenting with using "The Hive" to connect a video or an audio file with a survey or a discussion. It turns out to be a nice clean way to collect information from a select group of people. All the data is collected in one place, and you and your change leadership team can sort through it together. The data you collect is all in one place, and you can then transfer your findings to other tools for prioritization, action planning etc.
If you'd like to see what this looks like, we created a simple page using a podcast form Adam Grant. Under the podcast we included some thought questions suggested by Adam. It's a nice clean look. How might you use something similar in your work to collect useful information from your stakeholders? Check it out.
You can answer the questions if you like and then check out the "GroupMind" to see how the results would come through. Enjoy.